As I'm sure many of you know, I have two Etsy shop,
Wonderful Life Farm
and
Jiggety Pig
. (Etsy's a marketplace for all things handmade.) But in addition to being a seller, I'm also an Etsy buyer! I love supporting the shops of Etsy because I know that behind each product is a real person, sitting in their home, letting their imaginations run wild, and creating fabulously unique handmade goods. So, today, in honor of Cyber Monday, I thought I'd spotlight some of the shops whose handmade merchandise I have had personal experience with:
Northeastern Nautical
,
One Small Story
,
Turtle Doves
, and
Magpie Jane
. Read their stories, follow the links to their shops to see all their merchandise, and consider supporting handmade goods and small, home-based businesses this Christmas!
My own daughter has an Etsy shop,
Northeastern Nautical
, which features Christmas stockings with a classic New England flair. As she says, Northeastern Nautical is "...dedicated to the quality and spirit that is American-made!" She has divided her merchandise into three categories: the White Mountain Collection, the Off the Cape Collection, and the Harborside Collection. She features nautical-themed stockings and stockings made from fabulous, vintage wool blankets! I must confess to being partial to the White Mountain Collection...soooo cozy!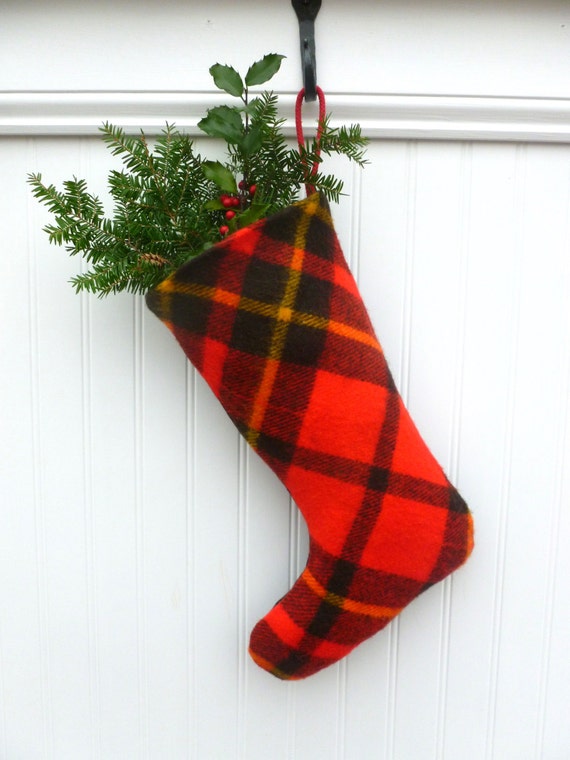 Click here for this stocking.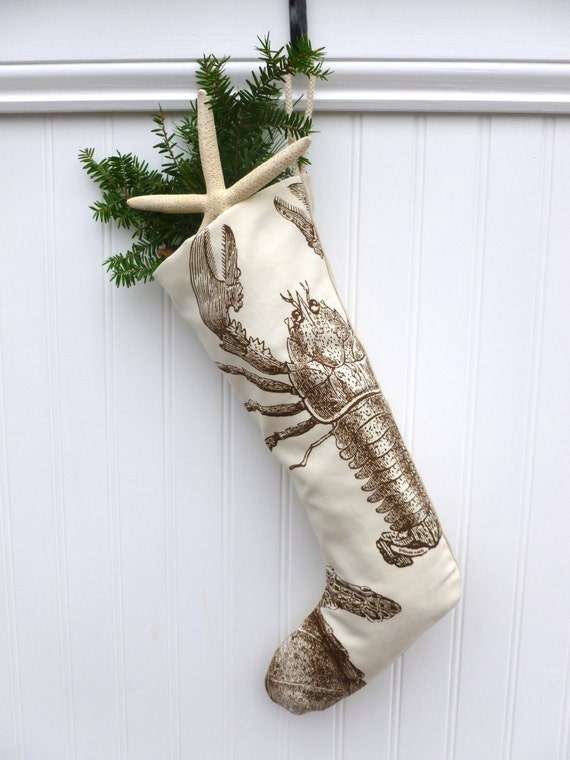 Click here for this stocking.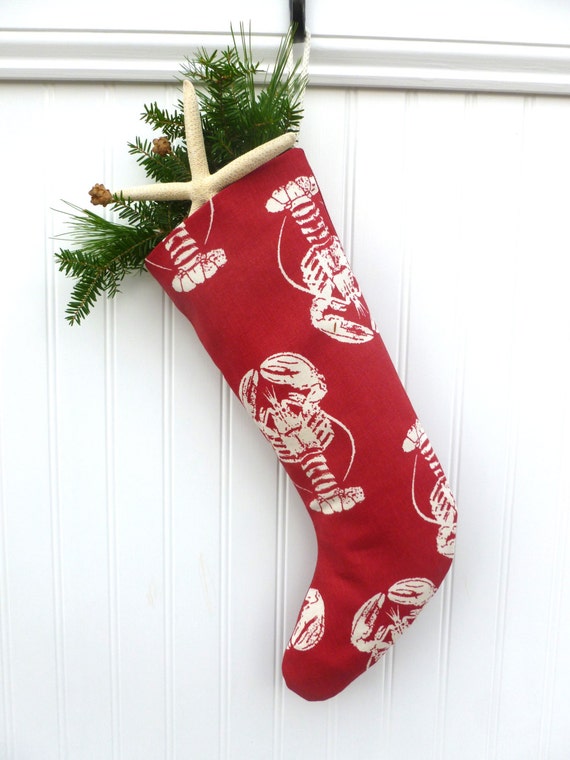 Click here for this stocking.
One of my favorite Etsy shops is
One Small Story
, owned by my friend, Erika. We've been friends for about 20 years now, and over that time I've watched her amass quite the collection of vintage ephemera and antique photographs. So, it was quite a thrill to watch her turn her passion into miniature works of art for everyone to enjoy with the opening of her Etsy shop! She forages through her collections for just the right pairings of text and photo and combines them into little pendant frames to create completely one-of-a-kind jewelry. Here's my (ever-growing) collection of One Small Story pendants.
Each comes with a ribbon, or you can purchase an optional chain. They make great gifts for friends, secret pals, teachers (wouldn't the one with musical notes be the perfect gift for a music teacher?), and co-workers. AND she takes custom order requests! Here are some of my favorites from her shop: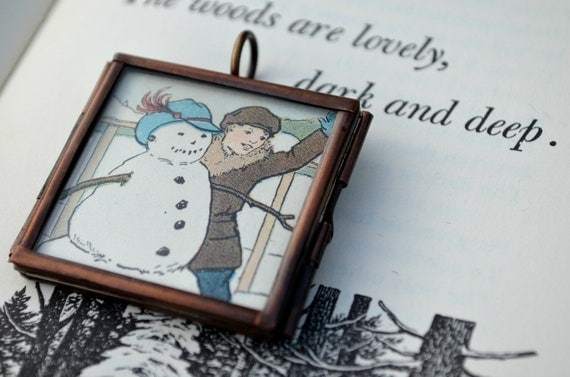 Click here for this pendant.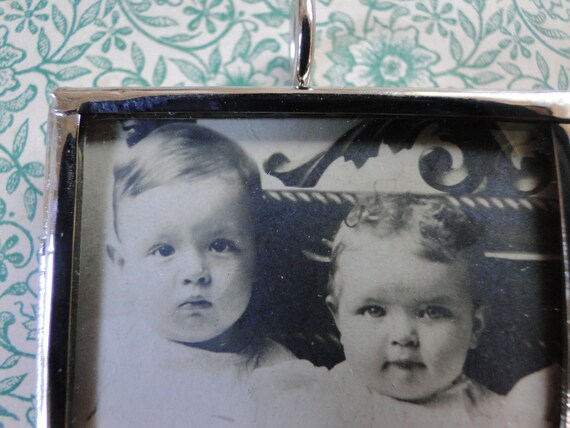 Click here for this pendant.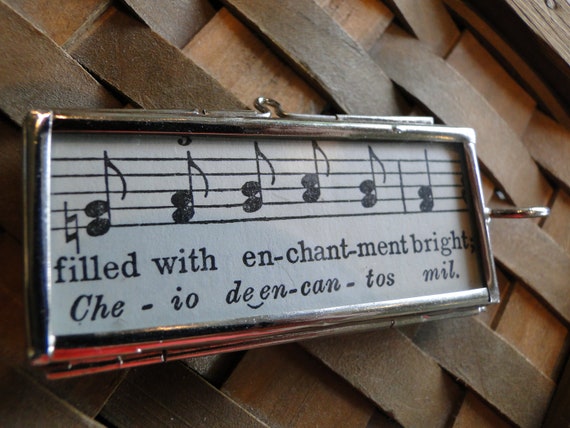 Click here for this pendant.
In this age of emails and texts and tweets (honestly, I'm not even sure what those are), one of my greatest delights is receiving a handwritten note in my mailbox. And I enjoy writing them just as much! I try to set aside time on Sundays to write a handwritten note, postcard, thank you, etc., and I like to keep my writing desk stocked with pretty stationery. When I'm in need of more stationery, I frequently turn to the work of Sam Florance of
Turtle Doves
. Even though her shop is an online presence, when I visit, I feel as though I've just stepped through the doors of a
really lovely
stationers. Everything is so pretty and well-appointed! Here's a couple of her cards on my writing desk:
The notecards shown above are thank you notes to send following dinner at a friend's. What a lovely idea! Sam Florance and I share a passion for beauty and the works of famous authors: Jane Austen, the Brontes, Emily Dickinson, and more. It's what draws me to her work! I've sent her cards to friends and used them as stocking stuffers. Here's a glimpse at some of my favorites in her shop: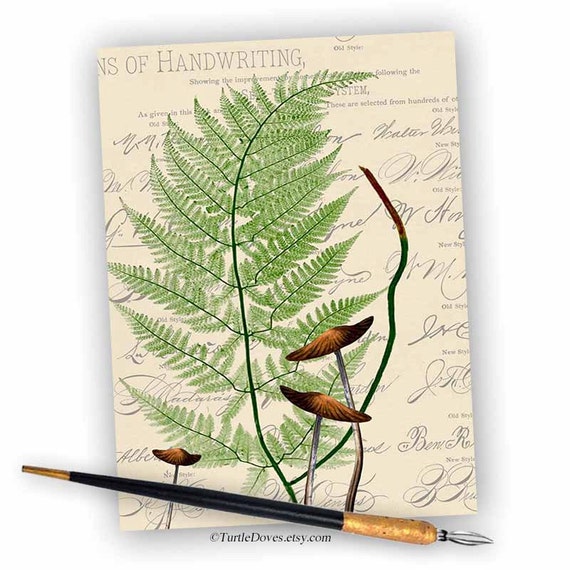 Click here for this card.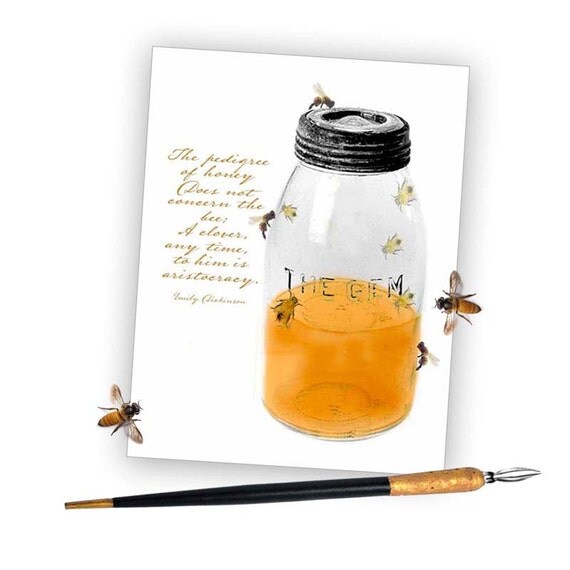 Click here for this card with an Emily Dickinson quote.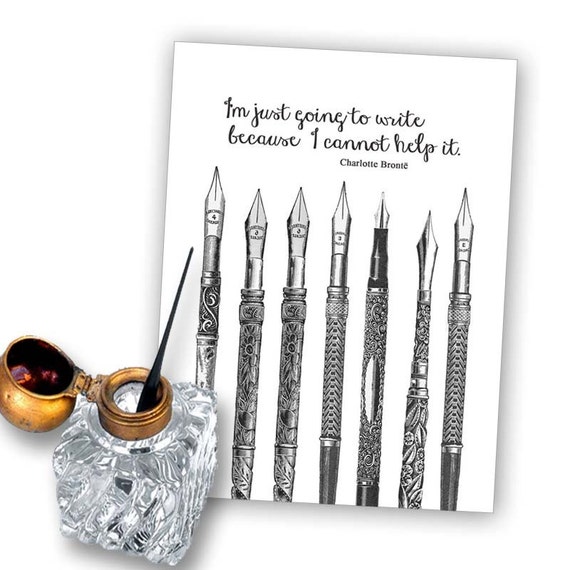 Click here for this card with a quote from Charlotte Bronte.
And do please visit
Magpie Jane
this Christmas season! Her primitive beeswax castings are unparalleled! I love to hang them from a garland at Christmastime! Their gentle and beautiful images make them a compelling and sweet addition to your holiday decor...the type that makes you lean in and take a closer look. Beauty...it's in the details! Here's one of the ones I own on a garland of greens:
She has a collection of reproduction cookie molds, tints the beeswax black, and creates a lovely natural ornament. They'd look great hanging on the Christmas tree. And I think they'd be fabulous tied into the bow on a package. If anyone (oh anyone!) wants to give me a gift with one of these tied into the bow...there will be great squeals of delight! Here are my current favorites from Jane's shop: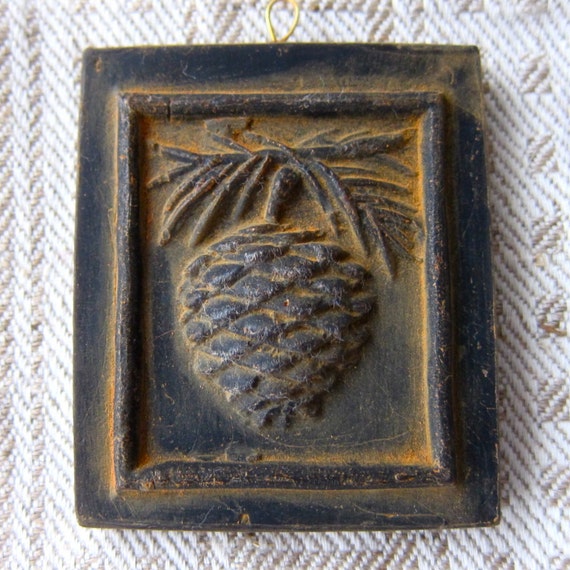 Click here for this ornament.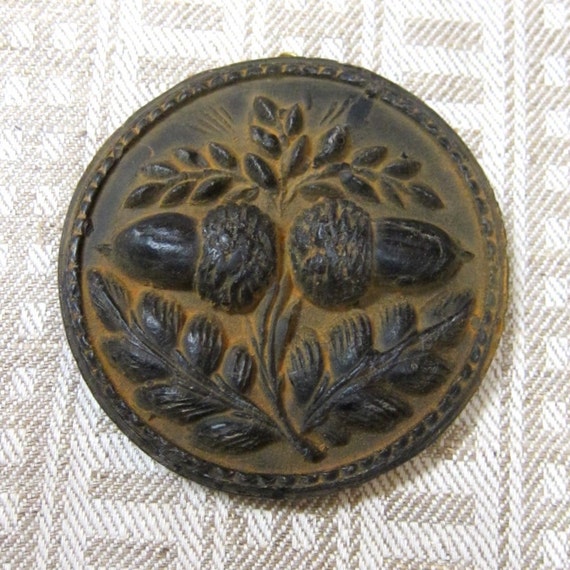 Click here for this ornament.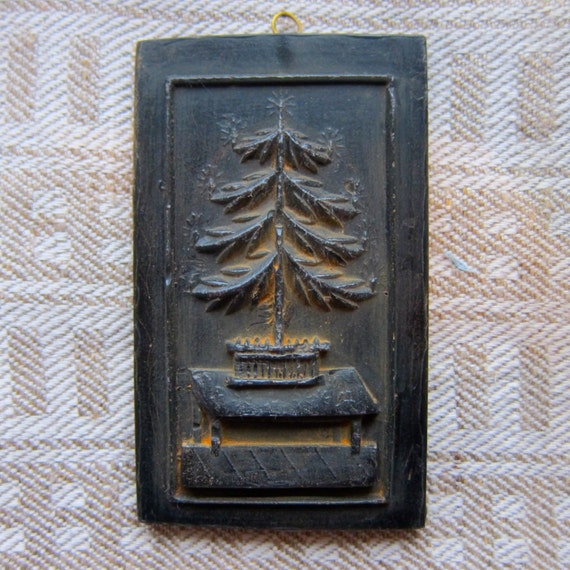 Click here for this ornament.
Happy Christmas shopping! And thanks for supporting unique, handmade goods and small, home-based businesses this Christmas!